Former Independent Pool Sales Rep Awarded Louisville Territory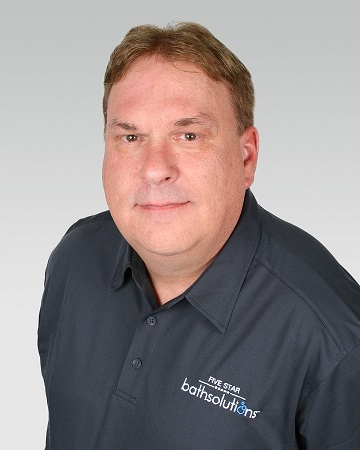 Meet Bryan Wilson, a Louisville Kentucky native who was recently awarded a franchise in eastern Louisville.
Bryan, a natural born salesman, was looking for a business he could start that would allow him to be involved in his community as well as provide a service he believed in. He had been working with a very dedicated and seasoned consultant from one of our trusted networks and was introduced to Five Star Bath Solutions.
He was first attracted to the industry because he understands there can be many problems that occur during a home remodeling project and feels he can make a difference in his customer's homes by offering a problem-free solution.
Having the ability to spend his time out in the field and connecting with his customers was important to Bryan and one of the reasons he liked the Five Star Bath Solutions concept. Says Bryan, "…the sales process and meeting with the customers at the homes was very similar to the above ground pools that I had been selling the last 3 years as well and I really like the difference in the product over the others in the industry."
Bryan will fulfill his goal of helping his customers with their bathroom projects with the least amount of problems; all while performing excellent service along the way as he is an involved and caring individual. Much success Bryan and thank you for being a part of the Five Star Bath Solutions family.
Franchise Owner Contact:
Bryan Wilson
Franchise Owner
Five Star Bath Solutions of Louisville East
(502) 513-7184
bwilson@fivestarbathsolutions.com