FRANCHISE FEE STARTING AT
* See franchise disclosure document. Individual performance may vary. Fill out the form below to learn more.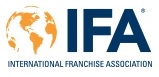 Make no mistake, there is a difference:
The Five Star Difference.
From our birthplace in Canada to our expansion into the United States, Five Star Bath Solutions is focused on being the premier bath remodeling company in the home remodeling industry. Our mission is to design and build dream bathrooms through expertise and trust. We provide bath solutions for everyone and every need.
At Five Star Bath Solutions, we understand that bathing areas deserve to be customized to customers and their lifestyles. We're proud to be one of the fastest growing bath remodeling franchises in the world!
Fill out the form below to learn more about owning your own bath remodeling franchise.