19 Details You Need to Know About Before You Buy a Franchise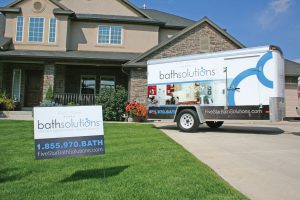 The franchise relationship is a unique one. And you need to know how to run your new franchise like the back of your hand. Thus, there are some important points you need to know before you sign on the dotted line.
19 Details You Need to Know About a Franchise
Ed Taxiera writes in his article, "10 Questions Franchisors and Franchisee Candidates Should Ask Each Other,"
"In the franchising world, franchisors and franchise candidates seek to achieve a profitable and successful long-term relationship.
"To fulfill this objective, the franchise candidate needs to perform an in-depth evaluation of the franchise program, to confirm that its [sic] the right match.
"At the same time, the franchisor needs to validate the qualifications of the franchise candidate to make sure the candidate has the resources and skills to succeed," Taxiera explains.
Here are 19 details you need to know before you sign any legal documents and write a check for a franchise unit:
1. You need the franchisor to be authentic. Be suspicious if the franchisor keeps talking about how his company is an over-the-top franchise. You should ask questions to get the franchisor to give you honest answers about his company. However, if the franchisor continues to only hype up his business, it may be time to look for another franchise to buy.
2. You need the franchisor to train you for excellence and success. The franchisor goal should be how to help you grow as a business owner as well as get training to run this particular franchise. Your franchisor shouldn't set you free to run your franchise until you're adequately trained to run your own business.
3. Don't pay hidden fees, royalty fees or marketing fees unless they're stated in the UFDD. Some franchisors charge royalty fees and other costs to franchisees. Make sure you know if you're going to be paying extra for the franchise beyond what is in your Uniform Franchise Disclosure Document. Instead, your franchisor should make it a reality for you to make money in your franchise.
4. Know the company's history If it's not covered during training or in the initial meetings before buying a unit, ask about how the franchise got started and learn more about the founders.
5. Check the corporation's financials. Before you sign, you need to know how stable the company is. Most of this information is located in the UFDD. But if it's unclear, make sure you do your homework because you don't want to invest money in a sketchy company.
6. Ask how other franchisees are doing. Better yet, go visit other units to see how they're doing. If you can, make an appointment to talk with other unit owners to learn more about the brand and its financial health.
7. You also want to know if the franchisor is making money from royalties and selling other units. You want to make sure that the franchisor is making money from his own units, not just through buying and selling franchises.
8. The franchisor should check in with you regularly to see your company's financial performance. If your franchisor is a good one, he'll want to check your financial reports every few months or so to make sure you're making a profit. The franchisor should also note if you're losing money and if you experience high employee turnover. Hopefully, your franchisor will help you develop better systems to run your company if your struggling to turn a profit or hold onto good employees.
9. The franchisor should keep your business success in mind before making any significant business decisions. No one likes surprises—especially if it's going to affect your bottom line. Ask your franchisor if she considers how her new strategies may affect how you do business.
10. You need to remember that the franchisor owns the corporation and its brand. You're only buying into a part of the franchise that makes up your business. Keep in mind that when you commit to owning a franchise, the corporate headquarters make the decisions for how the brand is presented to the public.
11. You should expect the franchisor to give you accurate information. When you meet with your franchisor to discuss buying into the franchise, you should expect the franchisor to provide you with all of the information you need—and you have a right to expect that it's accurate. You may want to change your mind about a franchise relationship if you believe that the franchisor is not being honest or is over-inflating their numbers.
12. You must remember that a limited period contract guides you in your franchise ownership. If you sign up for five years, that's how long you'll own the franchise. If you want to renew your limited period contract, make sure that you read the fine print to see if you can renew every X years.
13. You should expect the franchisor to train you to run a successful franchise. Your franchisor's main goal should be seeing your business succeed. So, it goes without saying that you should expect training to be part of the overall franchisor-franchisee relationship.
14. Make sure you have enough support after the training. After the training and your unit is opened for business, do you get any additional support? Is there support staff available daily to answer any question that comes along?
15. Learn who the top competitors are for your franchise. If you bought into a sandwich franchise, which companies are their competitors? It could be the local pizza place down the street and another franchise nearby making up your competition.
16. You should expect the franchisor to give due diligence into your success. Your franchisor should make sure you're the right candidate to buy their franchise.
Some questions you might get from a franchisor include:
Do you have industry experience? For example, if you sign on to join a bathroom remodeling franchise, do you have a plumbing or carpentry experience? At the very least, do you enjoy remodeling people's homes and working with your hands?
Do you have any marketing or selling experience? Your franchisor wants to know if you have any relevant business experience before you open a unit.
If you don't have the experience, will the franchisor make sure you're thoroughly trained to remodel bathrooms in your territory? You need to know the answers before owning a franchise.
17. You need to know how the franchisor resolves disagreements and disputes Look into the franchisor's litigation history, which is available in the UFDD.
18. Ask franchisor what a typical day looks like for a franchisee. You need to know what to expect when you start your franchise. Plus, you should find out what challenges typical franchisees experience in their units, so you're prepared to handle those issues when they arise.
19. Make sure your territory is protected. It's normal for all businesses to have competition, but too many units in one area will hurt your company's success. Check with the franchisor to learn more about your territory, competition, and how the franchisor protects your territory.
How Five Star Bath Solutions Franchise is the Right Choice for You
If the idea of owning a business seems like the next career move, then you should look into Five Star Bath Solutions Franchise.
Five Star Bathroom Solutions is a leader in the home remodeling industry. By connecting ambitious entrepreneurs to a successful business model, we're able to provide affordable transformations and elegant bath solutions to communities across North America.
If you're interested in becoming a Five Star Bathroom Solutions franchise owner, fill out our contact form or call us today at 888.344.0828.
Sources:
"10 Questions Franchisors and Franchise Candidates Should Ask Each Other"
"Before You Buy: Top 16 Questions to Ask a Franchisor"
"Top 10 Money Questions to Ask Before You Buy a Franchise"
"Five Principles of Franchising That Never Change"