7 Questions to ask when Investing in a Franchise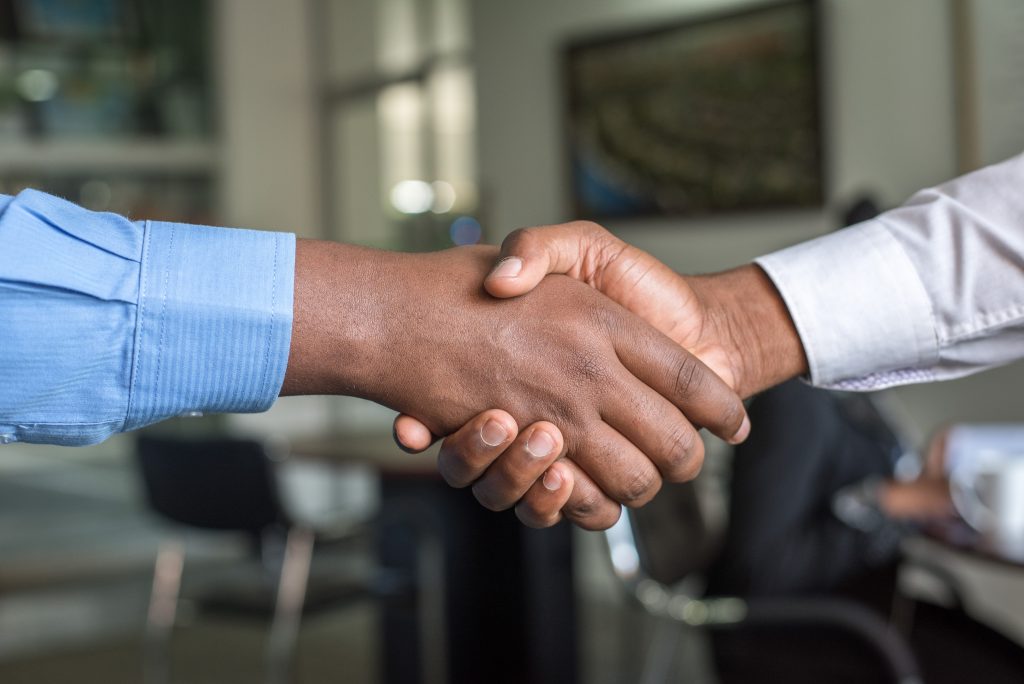 Franchising has its long list of benefits and reasons why it's a good idea. Finding the franchise that fits you perfectly isn't always easy. You can look at several different locations, businesses, companies and still not find a good fit. If you look hard enough or use some help, soon enough you will start to find some options that sound good. To help you discover and use these details, we've outlined seven questions to ask when investing in a franchise.
Investing Into A Franchise
Now, before you dive into the deep, take the time to weigh out the pros and cons. Figure out if they are a good fit. With every business and every franchise there are details that you should know before you sign on as a franchisee.
These seven simple questions will walk you through what you should be looking for as well as well as red flags that you should stay away from.
After you are done reading through this guide, we invite you to take a minute to consider Five Star Bath Solutions. We are one of the nation's leading remodeling franchisors with numerous franchise owners spread out across the U.S. and Canada.
Use this guide and take a minute to find out exactly what is in store for you.
Is The Industry Growing
It's extremely important to do your homework into industry growth, especially when looking at investing into a franchise. By doing extensive research into different industries and markets, you can find out which ones are riskier and which ones offer more stability.
Below are some of the most common industries for franchising at this time:
Household Repair and Remodeling
Home Furnishing
Accounting
Personnel Services
Automotive Servicing
The remodeling industry is constantly growing, and has seen substantial growth during the COVID-19 pandemic. It remains a top option for franchisees because it offers equal parts stability and opportunity for expansion.
Be sure to find out all about the different industries and whether they are continually growing or not before you make your final decision.
Is The Business Growing
Now that you know which industry you are interested in, it's time to find the perfect business that can offer you the success that you are looking for.
Just like with industry research, it's vital to look into a company's history and growth to find out if they are a viable option for you. Here are some questions that you can ask when researching different franchise options:
Has the business been growing over the last quarter? Over the last year?
Are new franchisees frequently signing on?
What obstacles have they overcome?
Are franchise owners making a profit?
By making sure the business you choose is one that has grown at a steady rate, you can know that you are investing in a lower risk opportunity. You can also know that there is a better chance that your business will last longer.
Take Five Star Bath Solutions for example. We have seen continued growth year after year. In fact, we experienced a 58% growth from 2019 to 2020. Those are the kind of numbers that you want to see in a franchisor that you want to join.
How Much Does It Cost
Another thing to take a look at before investing that franchise is your budget. How much money do you have? How much can you afford to spend?
Remember that every franchise has several different costs associated with it. These include things like signing costs, startup costs, product costs, and marketing costs. While a lot of these costs can be covered by company revenue, some also comes out of your pocket. For that reason it's important to know exactly how much you can afford to invest.
By knowing your maximum spend limit, you will never have to worry about overspending, unreasonable debt, or financial struggles. When planning for your full possible spend amount, make sure you know all of the costs associated with each business you are researching and all of the unforeseen costs that may come up.
What Are Your Goals
To help you make the decision when investing into a franchise, make sure you know your goals and what your aspirations are.
If you are purely looking for growth and profit success, then there are plenty of opportunities for you in every field and business. If your priorities are in making a difference in a certain area or for people, then you may need to be more specific in your research. By making sure your franchise aligns with your personal goals, you will be motivated to grow.
The franchisor has an invested interest in your business, and they want you to be successful because as you are successful, so are they. That doesn't mean they can give you the motivation you need though. It is up to to be passionate about your work, your business, and in finding the will to push through obstacles and difficulties.
Does The Business Align With Your Strengths
As a business owner, there are certain traits that will help you to be successful. Some of the top traits of business owners are things like:
Vision For Success
Hustle
Decisiveness
A Great Leader
Self-Motivated
Continued Determination
Everyone is individual, and we each have our own strengths and weaknesses. These are strengths that you, as a business owner, should possess when investing into a franchise. If you feel that you fall short with any of these traits, take the time to work on them.
Making sure that the business you choose aligns with your strengths as a person is vital. It's important that you know where your strengths lie and how to best use them. Doing so can mean the difference between profits or problems.
To discover these strengths that you possess, consider taking a personality test. These tests will help you see the areas that you excel in as well as the areas that need improvement and work. As these tests will help you to find your strengths and weaknesses, use that to find a business that best suits you and will help you to grow personally and professionally.
Franchise Owner Success
A good way to judge on whether the business you are interested in is a good option is to look at its franchise owners. If the franchise owners in the company are doing well, that is a good indication that you, as a franchisee, will also do well.
To give you another example, Five Star Bath Solutions had over 10 franchisees sign on in 2020 making it our best year ever. At the time of this article's publication, Five Star Bath Solutions has over 30 different franchisees spread out through the United States and Canada. It's important to know this type of information before you make any decisions.
One of the best ways to get this information before you sign on with a business is to interview a current franchise owner. By doing so you can ask them different questions that will get you the answers that you need in order to make a good decision. Some of the top questions you should ask a franchisee are:
How long have you owned your franchise? – This will help you understand their experience and what their process looked like.
How much are you earning? – You can get a good estimate of what you can count on after you sign on.
What does training look like? – Use this to train yourself and find everything you need that you won't be trained on.
What kind of support do you receive? – Is this a company that will help you through every step?
How many hours a week are you working? – Find out exactly how much you can expect to be working.
What further advice would you give? – Find out some other things that you should know.
Don't limit yourself to these questions. Think of questions specific to the industry, business, and franchise that would provide good insights for you. Altogether, find out exactly how successful franchisees are in this business.
What Is Required Of You
This may be a good question to ask a current franchisee, but it's also worth talking about now. Make sure you know exactly what is required and asked of you before you sign on.
Most franchisors will outline exactly what is required in their Franchise Disclosure Document (FDD). This document outlines everything from required royalties to required marketing spend. Many companies are loose with their FDD, and many are very strict and stick to their plans without deviation.
If you are looking to run a franchise on your own marketing and business plan without much outside help, then it's important that you find a franchisor that doesn't require much. On the other hand, if you are looking for guidance and help and want to be a part of something that knows exactly what it takes to be successful and will give you that plan, then often a stricter and more structured FDD is what you should look for.
The most important thing to remember is to read the entire Franchise Disclosure Document. The fastest way to hit speed bumps and obstacles is to skim through or skip over parts of the FDD. The FDD is not there to try to trick you or hide things. Instead it's meant to guide you to success. By reading it all the way through, you will know exactly what is required of you, but also the best ways to find success.
Getting Started With Your Franchise
There you have the seven questions to ask when investing into a franchise. If you follow these seven simple guidelines, you will find all the information that you need while being able to avoid pitfalls and obstacles along the way.
If you are still trying to find the perfect franchise opportunity, consider turning to Five Star Bath Solutions. Our program is set up to train, mentor, and guide you through the remodeling industry and our marketing is designed to help you find the success that you are looking for.
For more information on how to get started and to talk to someone who can get you started on finding out more information, please visit our website or give us a call at (888) 344-0828.