What to Know When You Start a Remodeling Business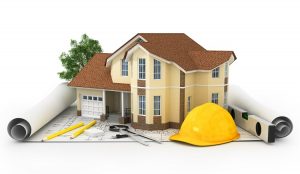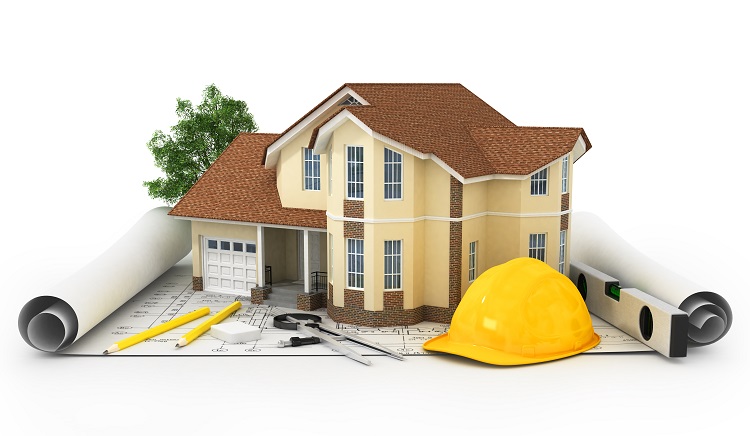 Whether the housing market is up or down, those in the remodeling business always tend do well. When the market is through the roof, home owners will spend the money to make their homes more salable. Similarly, when the market is more on a decline, home owners will instead skip buying or moving and spend their money upgrading or remodeling their existing home. Because of this, it can be beneficial and smart to get into the home remodeling space. To decide if owning a home remodeling business is the right fit for you, here are some tips you will need to start the business:
Know the Business
A big part of starting a remodeling business is understanding exactly what you are getting yourself into. Remodeling businesses make profit by charging customers for labor and materials for home renovations. As a contractor, you provide your own tools, but things such as flooring, hardware, paint, and lumber are purchased by you, then charged to your customer at a premium price.
A typical day on the job looks something like the following:
Schedule your crew and subcontractors
Participate in demolition and installation of cabinetry, flooring, and/or walls
Create contracts
Promote your business
Source supplies and materials for jobs
Maintain state licensing
Establish relationships with material and tool suppliers
Train crew members
Stay in contact with clients
Collect payments
Prep
With any business, you need to have a solid business plan to help set your course. You need to start off with some basics like, business structure, branding, insurance, etc. You should also ask yourself some important questions such as; what services will you offer, what demographic are you wanting to serve, and how much are you willing and able to invest. Having these answers will help the start of your business run much smoother.
Know Your Limits
A big part of your business plan and prep is knowing your limits and knowing where you will need to hire outside help. For example: if you are not a designer, hire someone to design your business logo. If you are not tech savvy, you can hire someone to build your website and manage your social media. You may want to try and run a one person operation but that can be extremely challenging, stressful, and might not yield as much success. Knowing how to spend your time wisely is very valuable. You can always hire or seek the help of another business professional if need be, to complete some of your tasks. This can help lower any burdens and stress and ensure that the job is done properly.
Become a Better Marketer
In today's world of social media and image-heavy marketing, it does not matter how spectacular you are at your job or how skilled you are at delivering stunning renovations, if you cannot market your services in the right way, it will be challenging to grow your business. A huge part of your income will come from referrals from past customers and colleagues, but relying solely on those alone to grow will not be enough. In order to generate steady work, you will need to develop a strong marketing plan for your remodeling business and really stick to it to have consistent work.
Take the time and money to invest in really phenomenal branding. Have a logo that is classic and iconic, but not too kitschy or mainstream (it will go out of style quickly). Find new and exciting ways to stand out from other remodeling contractors or businesses through social media platforms and advertising. Enlist top-notch advertising by selecting events where potential customers could see your work, sponsor a Little League team or appear at local home shows. Remember that all the time and money you spend in effective marketing tactics will produce more customers and more profit.
Network Like a Boss
Expanding your business and building a clientele is similar regardless of the line of work. You may find that your network connections are in spaces you would not typically expect. Look to real estate agents, home inspectors, architects, insurance agents or even interior designers. These individuals have relationships with clients who might be looking for remodeling help or services. The great thing is that they already have a solid client base that trust them, and if they refer you, their clients will have confidence in your business and work.
Develop the Right Skills
You will have greater success in your remodeling business when you acquire or already have the right range of skills under your belt. These skills and experiences could include:
Accounting knowledge and the ability to maintain accurate records for payroll requirements and accounts payable/receivable
A knowledge of licenses, permits, and safety standards
A strong understanding and experience in construction in regards to bathrooms, kitchens, flooring, siding, windows, additions and more
Appreciation for and knowledge of materials and fair pricing
Good time management skills
Ability to maintain positive relationships with clients
Honest communication
A knowledge of training and identifying experienced crew members or subcontractors
Having goals and a five to ten year plan can help in making your home remodeling business a success. Utilizing these tips is the first step in becoming a business owner. With the right business model and ambition, you could move from the home remodeling space to remodeling the interiors of commercial spaces or apartment buildings. When you start on a solid foundation and work to have good quality in your services and goods, your reputation will build and you will soon be landing larger and more jobs than you ever thought imaginable.