The 9 Advantages of Franchising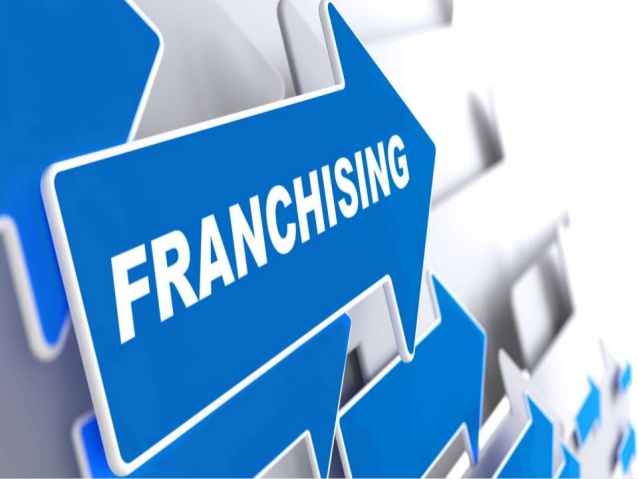 If you are looking to expand your business to get it to reach its full potential, consider turning it into a franchise. A great business idea can transform into hundreds if not thousands of units globally, which can give you lots of advantages. Of course, as with any business model, franchising has its pros and cons. To know whether or not you should expand your corporate business into a franchise and what the benefits will be, you will need to weight out the pros and cons. We also recommend investing in the help of a franchise consultant or attorney. But first, consider these nine advantages of franchising.
Expansion Capital
One of the biggest barriers experienced by businesses is expansion. Entrepreneurs can miss the mark on their growth goals if they lack resources and the ability to fund. Franchising allows you to expand your startups without the risk of debt or equity cost. Expanding into a franchise can allow your company to grow while using the resources of others. This will allow you to grow without unfettered debt. Additionally, since your franchisee shoulders specific aspects like contracts and leases, you as the franchisor will not have to worry about liability. A franchise can help you expand with far less capital.
Easier Supervision
Another advantage of franchising is the fact that you are no longer in charge of the day-to-day management of your business units. For example, if a crew member calls in sick in the middle of the night, they are calling one of your franchises, not you specifically. It is then the responsibility of your franchisee to find a replacement, not you. Additionally, if your franchisee decides to pay different salaries compared to the marketplace, employ relatives or spend money on marketing, it will not affect your financial returns. Without these responsibilities, you can direct your efforts towards the bigger picture.
Lowered Risk
Franchising helps reduce your risks as a business owner. Your franchisees will take on more responsibilities like operational and financial, which means you will not shoulder the liability for each franchise location. A franchise enterprise can give you the chance to expand into as many units as you want without having to dig into the piggy bank for financing. You can even discuss with your attorney ways that you can even further limit your exposure through a new legal entity.
Rapid Growth
As your capital expands, your growth too will expand. There is a constant worry that a competitor with better resources could beat you to the market with a similar idea or service. With a franchise, you can secure the market leadership before a competitor even becomes a problem. Franchising will give you financial leverage for your business to get rapid growth and will also allow for it to compete with more established businesses in the industry.
Penetration of Other Markets
With a franchise, you will have the opportunity to expand into secondary markets or even tertiary markets. This can improve your franchise success rate. Getting into these markets is essential in developing your enterprise, but be sure that you do not consider a market that does not provide your franchisees with a strong likelihood of success. If you are interested in expanding corporate units along with franchising, your limited capital development budget may not allow you to expand as much as you lie. With just franchising, you can operate successfully in markets that may not be on your priority list.
Committed Management
Through franchising, you do not have to worry about finding and keeping a good manager only to have them poached by a competitor. Franchising turns your management into an owner, which means they are more committed to you and the franchise and its success. They have a bigger stake in the business and will be less likely to move on to a competitor. This will also allow the operational quality to go up at your franchises.
Since your management is an owner, you will see several positive effects on a performance level, including:
Better quality management
Long-term commitment
Innovation
Improved operational quality
Improved Business Value
As your business experiences a more rapid growth you will soon see a higher profitability and better organizational leverage. If you ever consider selling your enterprise, if you are a successful franchisor, this will increase your business value making you a more enticing acquisition. You can get a better price for your franchise and then have enough to move on to another market or business idea.
In 2012, the iFranchise Group compared the value of S&P 500 vs franchisor in Franchise Times and found that the average earnings ratio of franchise companies was 26.5 whereas the ratio for S&P 500 was 16.7 percent.
Staff Leverage
As mentioned previously, can experience an organizational leverage through franchising. Turning your business into a franchise allows you to function more effectively with a smaller organization. Since your managers are shouldering most of the responsibilities that are generally dealt with in a corporate office, you can instead leverage the efforts of your franchisees and reduce corporate staffing overall.
Along with this, franchising can give you access to better talent. You can find people to manage your locations that you would not have available in your corporate location.
Higher Profitability
With the ease of supervision along with that staffing leverage, you will achieve a higher profitability. Your franchisee management will take on certain business-related matters like hiring, training, local marketing, accounting, and lease negotiation. In 2002, top quartile franchisors were able to put an average of 45.6 percent to the bottom line, imagine what that could be today.
Bottom Line
Be sure to consider the disadvantages of franchising before you make your decision, such as less control over management, innovation challenges, and a weaker community. However, we believe that the advantages far outweigh the disadvantages. Franchising is not always the magical answer for business expansion, but it is a great way to grow your business.