Why FSBS is One of the Best Franchise Opportunities for 2019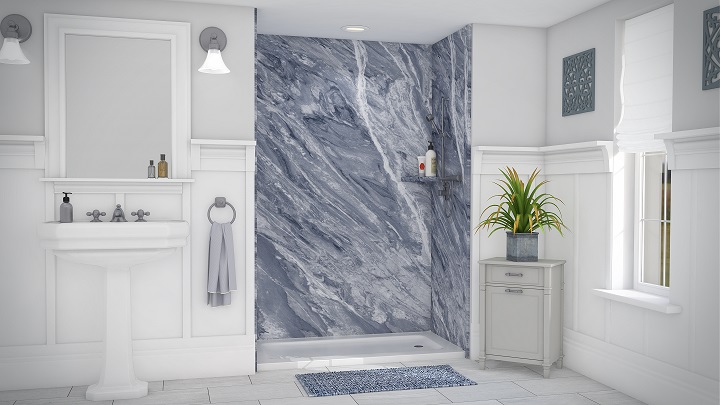 Are you looking for a franchise opportunity in the home services market? If so, you're in luck with Five Star Bath Solutions (FSBS).
10 Benefits for Joining with FSBS Franchise
When you join the FSBS family, you're getting a home service business that uses the latest marketing techniques in the industry. And you'll find that you belong to a team that walks beside you as you start your company in your local market.
Here 10 other benefits you receive when you invest in an FSBS franchise:
Flexible hours: You work when you want to—you're no longer tethered to a boss who tells you when you'll start and end your workday.
Business ownership: You'll achieve the American Dream of owning your own business. You can take pride in your career!
Create your own schedule: You can still be involved with your family and community as an FSBS franchise business owner. You create your own schedule to meet your family's needs and your company's growth at a time that works best for you.
You're your own boss: It's a chance of a lifetime to be your own boss. You set the hours, choose the location and decide how much you want to be involved in the daily operations of your FSBS business.
Connected with a successful brand: FSBS is a trusted name in the home services industry. They've been voted "Best" Franchise in Bathroom-Related Construction Category by FranCompare. FSBS also received the 2018 Entrepreneur Magazine Top 500 Franchises, and the IFA's 2018 and 2019 Franchise Members of the International Franchise Association.
Business and operations support: You will get business management training and support, plus additional technical installation training for your production team.
Provide lead generation: Many of our leads come through franchisor-support lead generation systems.
In-house call center and schedulers: Our partners at ProNexis provide sales support by taking calls for you. A live person will answer the phone and respond promptly to web-form submissions.
Revitalize your career: If you feel that you're stuck in a rut, you can create an entirely new career by investing in an FSBS franchise. We need franchisees who want to be their own boss while improving the lives of homeowners in their area.
Lead your team: You hire and develop your team of bath and shower renovation experts. You'll be trained in estimating costs, marketing your business and managing renovation projects so you can lead your team to success.
Learn More about FSBS Franchising
If you have an entrepreneurial mindset, then FSBS franchising is right for you. You can learn more about our franchising program at these websites:
If you're ready to start the franchise process, visit our Five Steps to Open page and fill out our contact form.