Bathroom Remodeling – One of the Best Industries to Get Into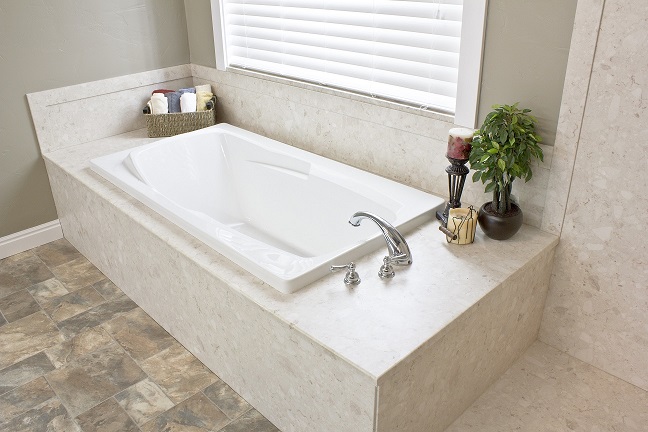 Everybody wants to find their dream career. Some people spend years in school only to find out they don't actually like what they spent all their time studying. With so many occupations out there, especially today when niche careers are on the rise, it's difficult to figure out exactly what you want to do.
The bathroom remodeling industry is, by far, one of the best you can get into. Working in the bathroom remodeling industry offers you flexibility, the opportunity to create, to provide a service for others, and opportunities to run your own business (among other benefits).
Flexibility – When you own a bathroom remodeling business, you're not limited to a 9 to 5 schedule. Although there are long days, you'll have the flexibility to work at your own pace, working toward a foreseeable finish rather than just counting the hours until quitting time. If you own your own business, the flexibility extends a little bit further since you'll get the opportunity to decide which projects you do and don't want to take on and how many you want to work on at a time.
Creating/Working with Your Hands – Humans are creative and inventive. If we weren't, we wouldn't have cell phones, the Internet, or maple bacon donuts. It seems that we have an innate desire to build and create and we get a strong sense of satisfaction and accomplishment when we complete a project that we worked on with our hands. Owning a bathroom remodeling business, you have the opportunity to oversee, create and work with your hands all the time. You get to help produce something that doesn't exist yet. You get to troubleshoot problems. And you get to bring a client's dream to life.
Providing a Service – A customer's home is their most important investment. Maintaining and beautifying their home is true service. Bathroom remodeling is a valuable service and can bring a client's dream to life. Working in a service industry comes with its own set of benefits and satisfaction, but when you work as bathroom remodeler there are a lot more benefits to it.
Running Your own Business – When you have a set of skills that not everybody has, there are a lot of opportunities for you to run your own business. You could choose to start from the ground up, building a start-up from scratch. You could work as a contractor for a business that is already established and looking to offer your kinds of services. Or, you could purchase your own franchise and enjoy the benefits of owning a business but with the support of a franchise system.
If you have discovered that your original career path isn't your passion and are looking for a career change, bathroom remodeling is a great way to go.
Contact us for more information.