Freedom through Owning a Franchise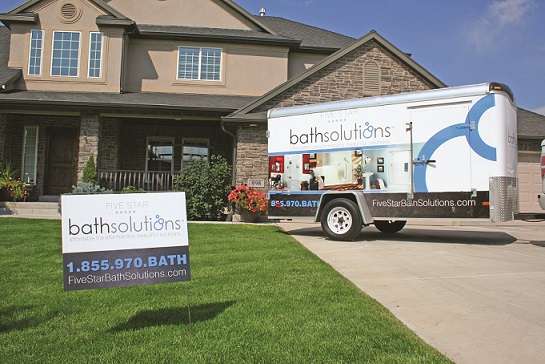 Many people share a dream of owning their own business. Numerous would-be entrepreneurs fanaticize about setting their own hours and working on their own terms, but is it really all that it's cracked up to be? Starting a company is a popular pursuit, but purchasing a franchise is a more structured alternative that will get you on your way to becoming your own boss. So which is the better option for you?
Starting from the Ground Up
While starting your own business from scratch is an exciting venture, it brings a lot of unknowns. Will you be able to sustain your business? Will you be able to sustain yourself? If and when you need to hire employees, will you be able to pay them? Although you'll be able to set your own hours and work on your own terms, the demands of starting a business are high and will likely require that nearly all of your hours in a day and all of your dollars in the bank be devoted to some aspect of keeping your business running.
Purchasing a Franchise
Some will say that purchasing a franchise puts you in a box and requires you to operate under a specific set of rules that you may or may not agree with; however, if you choose the franchise that's right for you, the rewards can be greater than you ever imagined.
When purchasing a franchise, trainings and systems are already in place. There will always be learning to do on your own, but you'll have the support of formal trainings as well as computer systems, marketing systems, and operating systems to give you a head-start. With the boost of a product supply line already in place as well as proven marketing plans and strategies to help you stand-out, franchise ownership can put you ahead of other entrepreneurs in your space.
Choosing the right Franchise for You
Franchise ownership is not for everyone, and not every franchise is a good fit for every person. When choosing a franchise, consider the following:
Personal goals. What are you trying to accomplish? What is your purpose?
What business role do you want to play?
What is your investment budget?

What are your personal skills and abilities that will help you succeed as a franchisee?
Five Star Bath Solutions is driven to foster the success of each of its franchisees while focusing on creating the most trusted home services companies in the industry. Choosing to purchase a Five Star Bath Solutions franchise will help you on your way to becoming your own boss and realizing your entrepreneurial aspirations.
Many dream of owning their own business, but don't know where to start. Starting completely from scratch can be risky and scary and may not be worth the uncertainty; however, becoming a franchise owner can provide the same freedom and opportunities that building a business from the ground up can along with the added bonus of an established support system and ready-made plan.