Why Should You Get Into the Bathroom Remodeling Industry?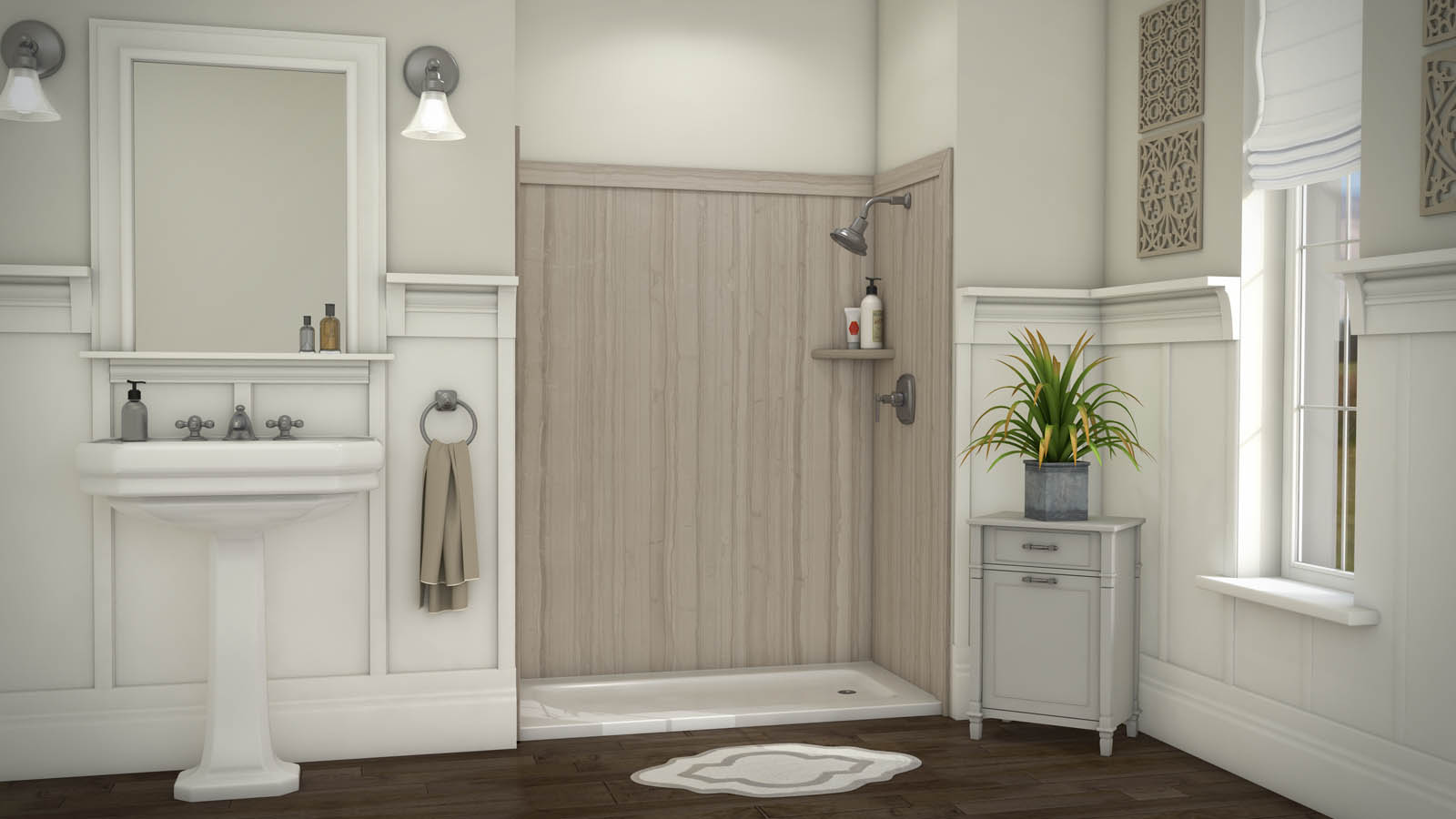 Many housing websites include information about what homeowners can do to increase the value of their home. Sites like Zillow include an individual estimate for any given property which outlines how much value a certain renovation project would add to the home. Zillow suggests on many listings that a bathroom upgrade/remodel would have a positive impact on the overall value of a many, if not most of the homes listed.
According to the U.S. Census Bureau, the majority of homeowners are not DIYers when it comes to remodeling. This helps keep the demand for remodelers high.
When the housing market is good, many sellers hire remodelers to come and make upgrades before they list their home for sale. Buyers also employ remodelers after they've purchased a home to come in, customize it, and help them make it their own through projects including bathroom remodels.
Although the housing market fluctuates from year to year, bathroom remodelers remain in high demand. When the housing market is poor, rather than spending money to upgrade to a new place, people tend to customize their current home; and one of the most drastic and easiest ways to do that is through (you guessed it) a bathroom remodel.
On top of homes being bought and sold, other events add to the demand for remodelers. As the baby boomer generation reaches retirement age, many are taking the opportunity to renovate their homes and make them for comfortable and functional for the years to come. These renovations include things like better access to toilets and bathtubs and showers as well as the installation of safety features like railings, bars, and handicap friendly seating.
In addition to available work despite the fluctuating housing market, bathroom remodeling is a highly satisfying service. Biopsychologist Dr. Kelly Lambert studied the relationship between hand use, cultural habits, and mood. What she found was that hands-on work satisfies a primal need to make things and can improve our overall mood. And, other research has shown that creating and tending things by hand gives us better mental health and makes us happy.
Finally, as if the vast opportunity for work, satisfaction of working with your hands, and improved mental health weren't enough, service industries, like bathroom remodeling, offer something that no other industry can.
Remodelers work closely with customers to design and make real the rooms that customers dream of. There is an incomparable satisfaction and sense of accomplishment that comes from the smiles and excitement of a happy and thankful customer.
James H. Douglas, Jr. said, "A good job is more than just a paycheck. A good job fosters independence and discipline and contributes to the health of the community. A good job is a means to provide for the health and welfare of your family, to own a home, and save for retirement."
Whether you're motivated by work opportunity, the satisfaction of working with your hands, bringing to reality a customer's dream, or all of the above, the bathroom remodeling industry may just be the perfect industry for you.