Family Makes a Meaningful Career Change from Manufacturing to Home Service Industry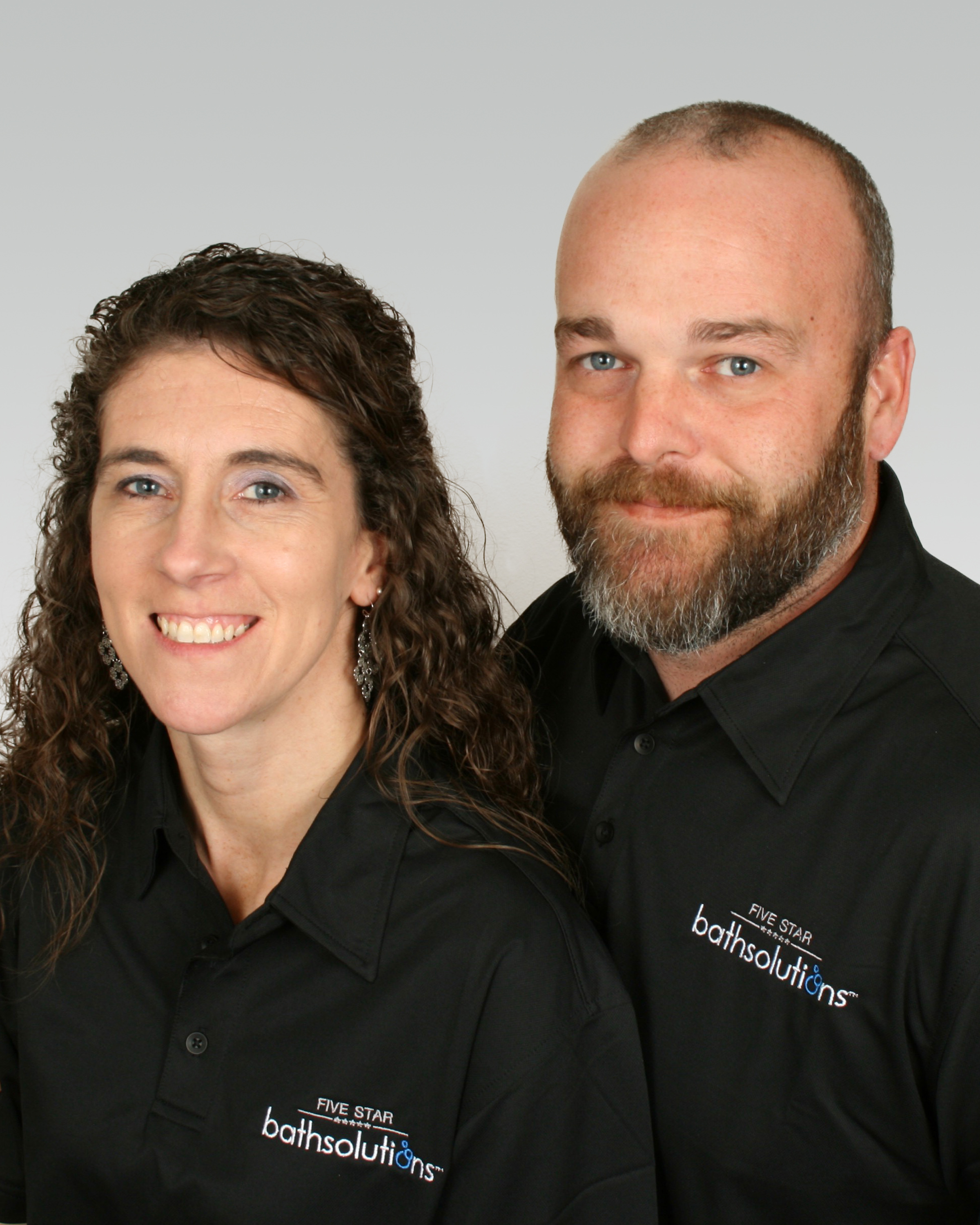 Elizabethtown, Ky. – Husband and wife team, Houston and Devon Logsdon, opened a Five Star Bath Solutions business last month. They now offer bath renovation services to residence in Central Kentucky.
Houston worked in the manufacturing industry for the majority of his career. Devon also works in manufacturing specializing in Human Resources (HR). Together they are the perfect team to run their own business. Houston plans to run the day-to-day operations of the business with support from Devon in marketing, office management and HR.
Both Houston and Devon have lived in Kentucky their entire lives. They live in Elizabethtown where they are raising their two children, ages 4 and 12. The Logsdon's enjoy coaching a children's soccer team, helping others, traveling, working on home projects, and spending time together as a family.
Houston and Devon were interested in providing a better, long-term future for their family. Devon said of their decision to start their own business, "We have had the desire to run our own business for years and now is the right time for us."
The Logsdon's were seeking a more rewarding career path in the home service industry. They recognized a deficiency in what Central Kentucky had to offer in bath renovation, and wanted to help people improve their homes. Devon said of their new business, "It's exciting to us that we can offer such a high quality product and options that have not been available locally in the past."
They are excited to help transform people's bathrooms using superior customer service. Houston said, "Excellent customer service means hearing the needs of customers, providing good quality solutions and workmanship to them, and solving their problems in a timely and affordable way."
---
About Five Star Bath Solutions™
Five Star Bath Solutions is a full service network of bath renovation specialists. Our company is focused on delivering the highest quality bath renovation service in the industry. We deliver one‐day bath renovations, shower conversions, bathtub replacements, walk‐in bathtubs and other bath enhancements. With franchise locations throughout the United States and Canada, the Five Star Bath Solutions franchise system provides a home‐based business opportunity in the home remodeling industry for aspiring entrepreneurs. For more information about Five Star Bath Solutions of Central Kentucky please visit: http://www.fivestarbathsolutions.com/locations/kentucky/central-kentucky-ky/.
---
Franchise Owner Contact:
Houston Logsdon
Franchise Owner
Five Star Bath Solutions of Central Kentucky
502-208-9845
hlogsdon@fivestarbathsolutions.com
Media Contact:
Lindsey Palmer
Public Relations
801.919.3018
lpamer@fivestarfranchising.com