The Biggest Benefits of Owning a Franchise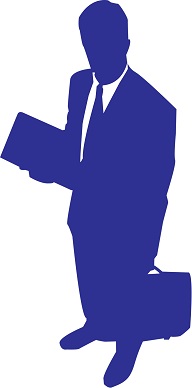 There are hundreds of thousands of franchises out there, some big-name like McDonalds, and others that are lesser-known. The top five largest franchised chains are Subway, McDonalds, 7-Eleven, Hampton Inn & Suites, and Great Clips. As of 2015, 7-Eleven had more than 56,000 locations worldwide, beating McDonalds which had slightly over 36,000 locations.
Many people are interested in opening their own franchise locations for a number of reasons. Whether you want to start a Wendy's, are interested in opening a UPS store, or want to get into the service industry through a franchise like ours, here are some of the biggest benefits:
Franchises Have a System
When you open a franchise, although there are not guarantees, you already know there is a good chance of success thanks to other locations that have been in operation for years. While you still need to be strategic in your location, the success of other franchises throughout your city, state, and throughout the nation can help validate the potential success of your business.
The Brand is Already Established
One of the most difficult aspects of starting a business is building up your brand. Your brand goes beyond your marketing—it's the ideas, values, and personality that your company emulates. It's your customers' perception of you. Because franchises already have an established brand, customers know and trust them, saving you the time and effort it takes to build one up from scratch.
You Avoid a Lot of Risk
The percentage of startups that fail can be fairly high. The percentage of failures for most franchises is significantly less. Because franchises have an established brand, proof of success, and more to back them up, the likelihood and risk of failing is much lower than if you were to start your own company from the ground up.
You'll Get Support with Marketing and Operations
Support is an extremely important but often underestimated aspect of running a business. If everyone who ever started a business could have a mentor, someone to provide them with the marketing materials, suppliers, etc. that they needed, and so on, many more might see the success they want to achieve. When opening a franchise, the franchisors offer the training, support, and connections that franchisees need in order to make their locations succeed, giving them a leg up.
You Get to Own Your Own Business
Millions of people dream of owning their own business, but because of finances, fear, or timing, they don't always get to realize that dream. With the benefits of owning a franchise, though, like the reduced risk, the support, and proof of success, many entrepreneurs have the opportunity to live that dream and enjoy the freedom that comes with owning their own business.
There are a lot of serious benefits to owning a franchise. Whether you've always dreamed of owning your own business or are just starting to feel an entrepreneurial itch, a franchise is a great way to enjoy the freedom of business ownership without taking on all of the risk. If you have any questions about the benefits of owning a franchise or want to get started, contact us now.