What Makes a Great Franchise?
Recognizing a great franchise is important, especially when you are ready to take that first step into owning your own business. Franchise businesses are a great avenue to faster success. But what makes a great franchise? What qualities should you look for when seeking a franchise that will help you succeed as a business owner?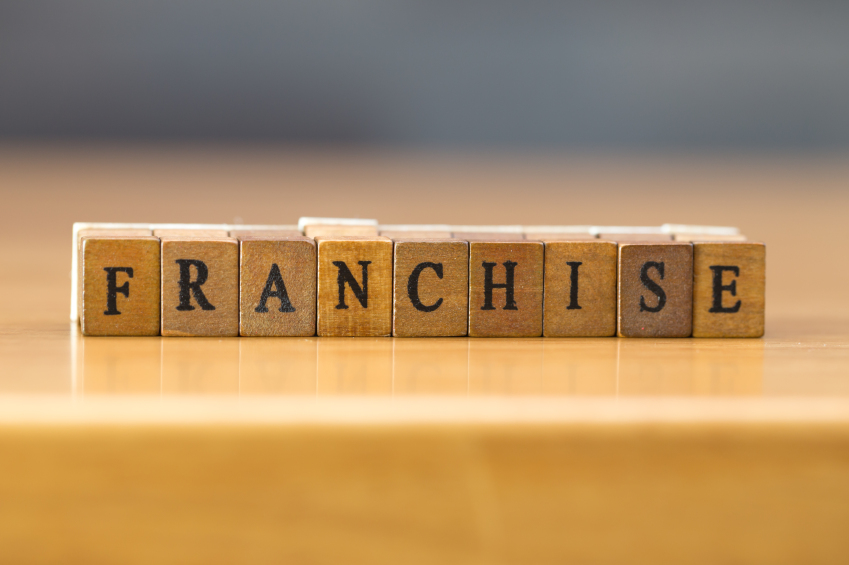 Quality indicators of what makes a great franchise include a brand that is recognized, has influential leadership, provides expert team support, creates quality relationships, implements measurement systems, encourages optimism, provides professional training, and more. If you are looking to buy a franchise, knowing what to look for in a franchise is paramount to finding the best, most successful franchise to fit your goals.
According to a report released by the Small Business Association, two out of 10 business startups in the United States will fail within the first two years.¹ Three more will close in the following three years. That's five out of 10 business startups that will end unsuccessfully in the first five years of invested time, money, blood, sweat, and tears.  Beyond that only about a fourth of those 10 original businesses will make it past 10 years. That's a 75 percent fail rate.  If you start with a great franchise you are beginning your new life as a business owner with a proven business model that increases your chance of success.
Out of 28 million small business in the United States over 22 million are run by one person with no other employees. That means they are completely alone in running everything from marketing and accounting, to customer service and human resources. If you buy a franchise license from a great franchising company you will have a team of marketers, and business professionals working to help you succeed. This means you can still have a life because you won't have to spend every waking minute doing everything by yourself to get a start-up company off the ground. Buying a great franchise means the groundwork has already been laid for you.
Influential Leadership
The foundation of a great franchise is great leadership. The best franchises have the best leaders. Great leaders are people who have a vision of the future and the foresight to plan ahead. Rather than rule with an iron fist they lead by bringing out the best in others. "Transformational leaders have clear goals, imagine new possibilities, and provide vision of the future" (Tucker & Russell, 2004)².
Influential leaders view the people they lead as their team not their underlings. They empower their team with the tools to make great things happen. Some of those tools include establishing a clear vision and goals for the company and a set standard of expectations. Another tool is teaching their team how to see where they need to go and recognizing how they can get there.
Expert Team Support
Great leaders draw other talented people to them and help them realize their full potential. Such leaders have a fantastic team of marketing and technology specialists who share similar values and, through good leadership, are driven to work hard for the goals of the company. They are dedicated to working hard to support their franchisees and move them forward towards success. If the franchise leadership is focused on your success as a franchisee you are in good hands. Why should the focus be on the franchisees success? Because, if the franchisee succeeds that's when the franchisor succeeds. Your success will be their success.
Careful Selection
Another aspect of a great franchise is the careful selection of potential franchisees. A company who grants a franchising license to whomever has the money to pay the fees does not have the success of all franchisees in mind. A franchising company is a network of business owners. The success or failure of one franchise owner reflects on the brand as a whole. In this digital age that reputation, good or bad, reflects on everyone in the company not just on a single franchisee. Thus, a careful process of relationship building and communication should ensue for both the franchisor and potential franchisee to determine if the business model for that franchise is a good fit for the applicant.  
Strong Relationships
A good relationship between franchisee and franchisor is crucial for the success of both parties. This relationship starts with good people with solid goals and well established priorities. They will have set goals regarding their mission, vision, and values that drive and focus the efforts of their team.
They will also have established open, two-way communication between franchisees and the franchise headquarters. That kind of communication is key to any successful relationship. A franchise business relationship is no exception.
Measurement System
"What gets measured gets improved." This is so true. If you never measure your goals how can you expect to recognize your success or learn from your mistakes? It's hard to stay motivated if you can't see where you were, how far you have come, or the progress you still need to make to reach your goal. Without that tracking system in front of you, progress will be slower than it could be, and it becomes easy to lose motivation. A great franchise tracks and measures the progress of the entire company, including individual franchisees, and celebrates everyone's success.
Optimistic Attitudes
A "can do" attitude of optimism is an effective way to create and drive success. If you believe you can, you will. Because attitudes are contagious, it's super important that franchise teams maintain that kind of positivity. It's one thing to believe that you can do it, that's important, but it's a game changer when someone else believes in you and is cheering you on. It fills in the gap between your own motivation as a business owner giving, out when times get tough, and actually reaching your goal.
No business is easy, there are hurdles and challenges that will inevitably come up and have to be met. With a great franchise you won't have to face those challenges alone because of the great leadership and team of specialists that will have your back every step of the way.
Professional Training
An effective training program is crucial to the success of franchisees. A strong training program will show, not just tell franchisees how to effectively run their business. Franchise owners will come away from training understanding how corporate headquarters is working to help them reach their fullest potential. They will know who to contact to help them reach that potential, and they will have the training and knowledge they need to help themselves as well. With the support of a franchisor's dedicated team of marketers, programmers, and business executives, franchisees will be empowered to take charge of their business, make decisions, and be successful.
Technology Development
Technology development is crucial to the success of a franchise business. A great franchise will have its technology up-to-date, keeping them in the running with top competitors. Furthermore, franchisors will have invested in the development of cutting edge software to run the company efficiently and effectively. A great franchise recognizes the importance of technology and has a skilled team of computer programmers who diligently work to sustain and augment that technology while ensuring that it functions at its peak.  
Expert Marketing
The world of technology is constantly changing, growing, and improving. To stay in the running, a great franchise will maintain a strong grasp of current technology and marketing trends, along with a solid understanding of what tactics are most effective for reaching the target audience. This requires research and effort from a team of dedicated marketing specialists who are focused on driving the success of franchisees forward. That team will direct and implement all aspects of advertising to increase awareness of the brand and bring in sales leads for you. That way you, as a franchise owner, can focus on providing fantastic service to your customers and effective management for your employees.
Franchising is a great middle ground between working for yourself and working for someone else. As a franchise owner you get to call the shots on your time. Unlike small business owners, who have to build their company, brand, and reputation from the ground up, a franchise owner gets to start out with a well-established brand, complete with a logo and a solid reputation for great service. With a dedicated team of programmers, marketers, and business executives behind you every step of the way, you as the owner of a great franchise can focus your efforts on building your business.
About the Bath Solutions Franchise
Five Star Bath Solutions™ is a network of bath and shower renovation specialists. With franchise locations throughout North America, the Five Star Bath Solutions franchise system provides a home-based business opportunity in the home remodeling industry for aspiring entrepreneurs. For more information about our franchise opportunities please visit us online at: www.bathsolutionsfranchising.com or call us directly at 888.344.0828
References