Why You Should Own a Home Improvement and Repair Franchise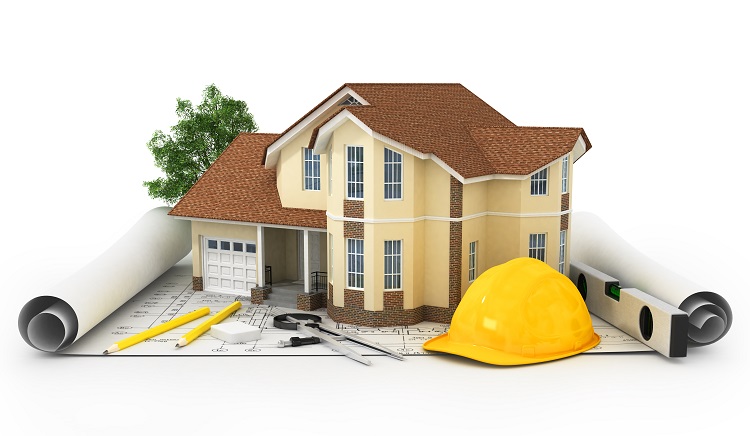 Experience the success of owning your own business. When you invest in a home improvement or a home repair franchise, you're embarking on a journey that creates jobs and beautiful new spaces.
The home improvement industry is the best type of franchise to invest in. According to HomeFranchiseConcepts.com, home improvement is a multi-billion dollar industry.
American homeowners need home improvement companies to renovate their homes, whether that's because of a natural disaster or due to the normal wear and tear of homeownership.
Stats to Back Up that Home Improvement is a Booming Business
HomeFranchiseConcepts.com quoted from HomeAdvisor's State of the Home Report for 2019, that "for every dollar spent on home maintenance, the homeowner spends $5 on home improvements, such as repairing damage, defects and decay rank as top reasons for home improvement projects."
HomeFranchiseConcepts also pointed out that approximately three out of five homeowners planned to spend a lot of money on a home improvement project in 2019. They found this information through a Harris Poll.
HFC also quoted a Marketwired statistic that reported more than 14,000 people experience water damage every day and loss from "water leaks and frozen pipes cost insurers and consumers more than $10 billion every year in the U.S."
American homeowners need home improvement companies to fix-up their homes whether that's because of a natural disaster or due to the normal wear and tear of homeownership.
A Home Improvement Business Opportunity
If you're looking for a business opportunity, then owning a home maintenance franchise is a great idea. HomeAdvisors found in their report that consumer spending on home improvement rose 17% in the past year.
Since homeowners are spending more money on home improvement projects than home maintenance, you have many opportunities to find the right leads for your home repair business.
If you're interested in the kitchen and bathroom vertical, you'll find that for the past year, bathroom remodels top HomeAdvisor's list for the second year in a row.
According to HomeAdvisor's study, home maintenance and home improvement (such as room remodels like bathrooms and kitchens particularly) continue to rise.
You're in good company when you decide to invest in a bathroom remodeling franchise. You can expect your company to do well … possibly right away, depending on what market your business is in.
According to HomeAdvisor's study, people renovate their homes because
1. Homeowners spent home improvement dollars to repair or a replacement due to an emergency home problem.
2. Homeowners wanted to improve the overall look of their homes and update their house's design.
FranchiseGator.com says that there are 125 million households in the U.S.—meaning that there a lot of people needing help when it comes to affording minor home repairs and home renovations.
As a home improvement franchise owner, you'll be helping people who don't know how to renovate their homes, or they don't have time to do the work themselves.
You can be one of two types of entrepreneur:
1. You can manage the business part of the franchise, such as selling, marketing, and finances.
2. You can work in the business if you have home improvement or home repair experience.
No matter which type of business owner you are, you're still helping homeowners fall in love with their homes again.
Why a Home Improvement Franchise?
Investing in a franchise saves you the headache of establishing a new company. Here are the benefits of owning a home improvement franchise:
Demonstrated brand name recognition.
The business has been built—so you don't have to start from scratch.
Since the business exists, it has a reputation for professional-looking home remodeling rooms. It's already proven to the local market that it can remodel a bathroom or a kitchen.
Its reputation in the local markets reassures you that you can succeed in this type of franchise.
You have more flexibility than other franchisees. You can run your home renovation company from your home. If you owned a burger or pizza franchise, you wouldn't be able to run it from your home office.
The best franchisees for a small home improvement operation have the business acumen and selling skills to give you an advantage to take your company to the next level.
Your business and management skills also give you a foundation to take the reins of your company after your training is completed and you have employees.
Veterans welcomed. Many franchisors encourage veterans to invest in their franchises. Your proven leadership skills and ability to work under stress make you an ideal franchisee candidate.
Home improvement franchises provide a lucrative and thriving business opportunity for an entrepreneur who has the proper skills and experience. You're not required to have construction knowledge to invest in a kitchen or bathroom renovation company.
Again, two types of business owners invest in home service franchises. Those who enjoy working with their hands to create a beautiful living space and those with business experience fit the profile of a successful home improvement franchise.
No matter if you love working in the field or you're a businessperson who oversees the renovation business, you'll be very busy. Here are some reasons why you'll have a booming business:
1. Baby boomers are aging and want to stay in their homes for as long as they can. You'll be renovating their homes so boomers can easily maneuver throughout their homes—especially in the kitchen and bathroom.
For example, if you own a bathroom replacement franchise, you'll remove older showers and tubs to replace them with wheelchair accessible showers or walk-in bathtubs.
2. Budget-conscious homeowners, but they want to update their old bathroom: These customers may have bought an older home that still has an outdated look to it. However, the tub and shower may be full of mold and mildew—and the homeowners want to replace it ASAP.
These customers want a tub and shower replacement that doesn't upset their family's busy lifestyle as well as it doesn't cost them a fortune.
3. Millennials are new to homeownership. These young homeowners are busy and rather spend their time doing things that bring meaning to them. Millennials rather hire experts to redo their kitchen or bathroom renovation.
Franchises Help You with Marketing and Customer Service
Everyone knows that online marketing and consistent customer service are two parts of business ownership that brings in sales prospects.
Some bathroom remodeling companies provide lead generation so you can start your business on a positive note. Plus, bathroom renovation franchises will offer you 24/7 customer support.
You don't have to keep your phone turned on all weekend long or on the holidays because you rely on the remote customer service team to answer and forward calls directly to you.
The Future Looks Bright for People Buying Home Remodeling Franchises
The statistics earlier in this article prove that investing in a home repair or home maintenance franchise will lead to your success. But that doesn't mean you don't have to work hard. Indeed, all businesses take a lot of work to become successful.
When you invest in a home improvement franchise, you'll find regular work if you tap into those opportunities that motivate your ideal customers to pick up the phone to call you.